Super Smash Bros Club testimony to student involvement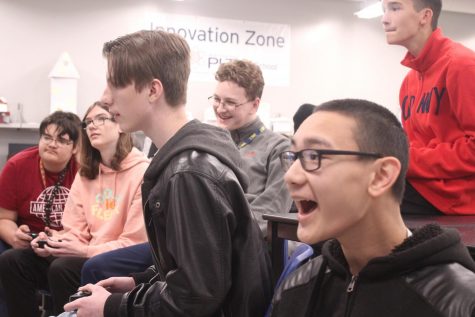 Students continually strive to express themselves and find their passions; providing these opportunities is one thing that makes BSHS so great. The Super Smash Bros Club is a prime example.
Built upon the idea of simply having a good time, everyone is welcome to participate freely in Smash Bros Club. The club invites people of all different cliques and backgrounds to spend a little time relaxing and having a good time playing video games. Ultimately, involvement can be a good opportunity to experience something new and meet positive people. Despite the club being made up of many different types of people, Club President Jay Hall, a senior, hopes to foster community and sportsmanship between all participants. 
"I've noticed people from all cliques coming in and saying, "Hey, I wanna play," and they thoroughly enjoy themselves," Hall said.
Super Smash Bros Ultimate is the fifth installment to the Super Smash Bros series and contains every playable character from previous titles. As a fighting game, the player's primary objective is to weaken enemies to launch them out of the arena using unique attacks from the cast of over 80 playable characters.
While the club is named Super Smash Bros, it isn't limited to that one title alone. Officially, the primary game is Super Smash Bros Ultimate; however, it isn't uncommon for them to dabble within other titles available to the switch. Hall hopes to expand the club's roster to more than just Ultimate and has made plans to permanently include other titles.
 "It's only a matter of time" before the club broadens their horizons to additional options, such as Mario Kart and even bring in additional consoles such as the PlayStation 4 for use in the club, Hall said.
There's more to Super Smash Bros club than the club itself; it's an example of what students can do when they wish to share their fondness for a topic with others. Although the club has existed for some time, Hall renovated it into the growing club it currently is. Not only does Hall love his hobby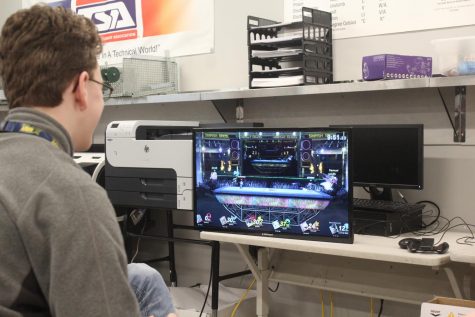 "I just didn't feel like any of the clubs here really applied to me… so [when the former seniors left] I renovated the club" said Hall.
Super Smash Bros Club can be located in Mr. Burwell's classroom, room 309, every Thursday during both wildcat hour shifts.