Competing Through COVID
Through the trials and tribulations of competing during a pandemic, the Wildcats football team pushed through a tough season and ended on a bittersweet note.
With a rough start to the season, earning an 0-2 record, the team pulled itself together and was able to make a comeback and finish the season with a 5-6 record, only losing their last game by 3 in overtime against Liberty, the number one team in their conference.
"I wish I would've started the season better," says senior running back Deandre Thomas. "I was really disappointed with how the season ended. It could've gone a lot better. But I am proud of how our team turned around after our 0-2 start."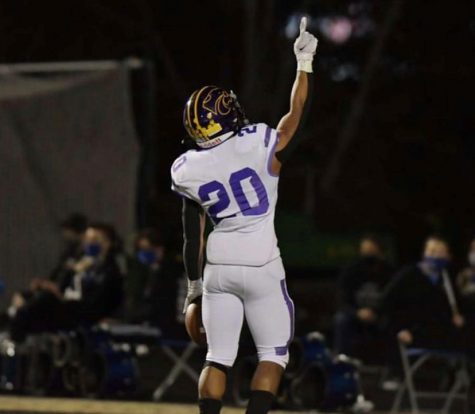 His teammate, junior corner and safety, Apollo Criglar, shares that same sentiment. "I feel like this season was a tough ending. I wish we would've started differently, but as a team, we improved tremendously throughout the season."
One of their coaches, Jedidiah Paulsen, also agrees that the end of the season left him wanting. "As a coach, you're never really satisfied. It doesn't take away from what they did throughout the season, and it makes me proud, but I wasn't satisfied with how we ended."
Although the Wildcats started the season on an uneasy note, they beat the odds and proved others wrong by stepping up their game. Through the season, they continued to take strides forward, despite the discouragement of having fewer spectators than ever and snide comments from people who had their doubts. Ultimately, this team competed well in a tough conference.
Although many players and coaches wish the season had ended differently, they created long-lasting memories together and strive to be even better in the coming years.