Honoring Trials, Tribulations, and Achievements
Last month, Black History Month (BHM) was celebrated nationwide and schoolwide. To honor BHM, students and staff at BHSH created door decorations, participated in a spirit week, and attended a virtual assembly that taught the importance of BHM and showcased some of our own talented students.  
Many students were featured in the BHM assembly, including Symiah Bradley who beautifully sang, "Lift Every Voice and Sing," by James Weldon Johnson, and Kaleb Chase, who presented a power piece called, "Melanin Before Masculine."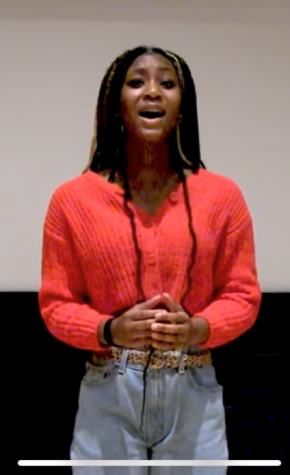 When asked about the assembly, Mrs. Gordon, who led the production, said that it was, "a journey of our culture, past, present, and future." Mrs. Gordon continued by stating that BHM should be celebrated because it is American History. "This month highlights the achievements of Black Americans. It gives us hope. It reminds us of our past and also serves as a reminder of where we are going." Gordon believes that the best way to celebrate is by educating ourselves, listening to others, asking questions, and understanding that black history is important in all our daily lives.  
Raven Wright, who hosted the BHM assembly, stated that she likes to celebrate the month with joy, culture, and love. She encourages others to, "Just be happy, thankful, and love yourself and freedoms."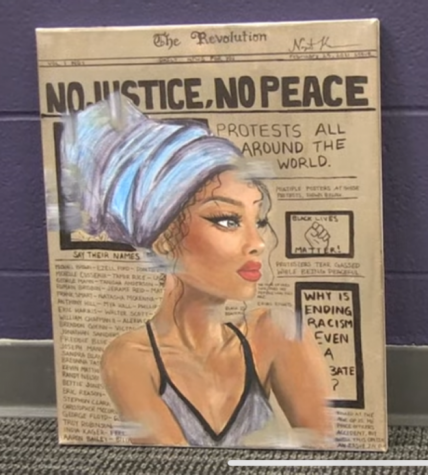 Raven also provided a brief history lesson about why February was chosen to celebrate BHM.  In 1926, "Dr. Carter G. Woodson started educating black youth on the truth. He chose the month because Fredrick Douglass, Abraham Lincoln, and George Washington celebrated their birthdays in February, and important events happened during this time." 
While we acknowledge those from the past who have led the way to a bright present, Raven and Mrs. Gordon gave names of key figures from today who are leading us into a brighter future. People like Barack and Michelle Obama, Kamala Harris, Cori Bush, Victor J. Glover, and many others will be the names that future generations will celebrate and read about in their textbooks.  
The BHM assembly pays an amazing tribute to those from the past who fought for equality, and to those who presently honor those achievements, embrace their culture and continue to set positive examples for generations to come.