Ava Powers Believes in the Power of Acceptance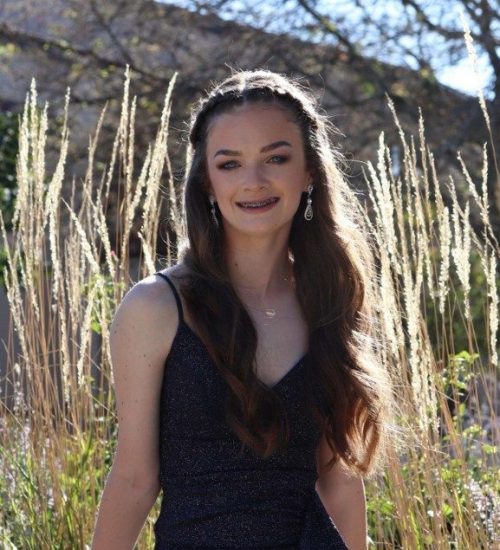 "The one thing I would change about the world is acceptance. I would change this because everyone should be accepted no matter what they look like," Ava Powers states.  
 Ava Power, a sophomore at BSHS, shares her thoughts on the need for acceptance in schools. "I feel that everyone should be able to be themself without being judged and feeling weird… If I could give my 10-year-old self a piece of advice, I would say to stay true to who you are and don't change for anyone."  
Ava is passionate about running track and field and can't wait for this season to start. Her love for track and field began when she started running in Brittany Hill Middle School. "I really felt the passion for running when I won first place in my cross country meet at home and got moved up to A team." Ava continues to work hard maintaining a fun, involved life.  
"My mom has impacted me the most throughout my life because she continues to teach me how to solve my life problems and is always the one to be there when I need her. She taught me how to achieve anything I wanted with a good mindset and the right attitude." These lessons have shaped Ava into an aspiring track and field athlete, a former hard-working gymnast, and a straight-A student.  
"
"Stay true to who you are and don't change for anyone. I feel like this is the best advice because the best version of you is simply being you."
— Ava Power
Not only does her mom push her to become a better person, but she also helps Power pursue her dream of becoming a hairstylist. Ava says, "I've always wanted to become a hairstylist. I love doing my sisters' and mom's hair…"  
When asked to give advice to other students, Ava advises, "Get involved in activities, take risks, live life to the fullest, and don't worry about what others think, it's better to live your life your way than to live it for someone else."