Brooklynn Hutchins Discusses CTC Experiences
Here at Blue Springs High School, students are fortunate to be offered many CTC programs. CTC stands for the Career and Technology Center, which is located at Fort Osage High School. These programs allow students go to get real-world training in certain job fields. When enrolled in a program at CTC, a student spends four class periods at BSHS and then the remaining class periods at the Fort Osage center.  
CTC offers many programs such as health sciences programs, marketing and entrepreneurship, fire and EMT, computer programing, agriculture, automotive, CSI, culinary arts, aviation, welding and construction, nail tech programs, and more.  
The CTC programs have been off to a running start these past weeks of school and Brooklynn Hutchins, a senior at BSHS, is eager to share how her experience has been so far. 
Hutchins is in the Fire Science and EMT program. She loves having the opportunity to be in this program and get real hands-on experience. "It is a very unique program," she stated as she explained that all activities they do are hands-on learning, such as practicing climbing onto roofs.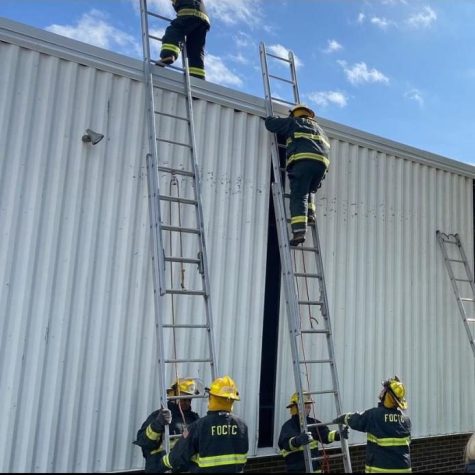 The CTC programs, although they cover a wide range of subjects, all work together. Hutchins explains that recently the fire program was learning how to put out a grease fire, while the cooking program was studying what a grease fire looks like and various aspects about them. Together, the fire and EMT program lit a grease fire and both programs got the authentic experience of dealing with a grease fire while working together. 
CTC is a great option for those students who know what career path they plan to follow. "If you do get in, you just get a head start of that career you want to go into," Hutchins explains. With most programs, students can work and/or be certified straight out of high school. CTC offers everything from culinary to computer science, with real-world experience. If you are ready to take the next steps toward your future, consider enrolling in one of the many CTC programs next year.  
In the coming years, our current freshman center will become the Blue Springs Career Center. We will be housing some of the current CTC programs as well as adding more of our own. This will create more career-focused learning opportunities for the BSHS student body.