Swimming through Struggles to Find Success
Swimming isn't usually considered a winter activity, but for our Wildcats Girls Swim Team, that's when these swimmers plunge into the pool waters. During November through January season, swimmers often practiced twice a day and work tirelessly to improve their times. While the three-month regular season is coming to an end, leaving the team with a winning record of 9-5, nine swimmers will advance to compete at the state competition. 
Sophomore swimmer, Amelia Alexander, shares her experiences on the swim team and gives advice. Alexander began swimming to get into shape for soccer season. Not realizing the fight it takes to pursue this sport, she set out and began her journey. Soon Alexander realized that "Swimming is not easy; you need to have the right mindset about it because you will want to give up a lot."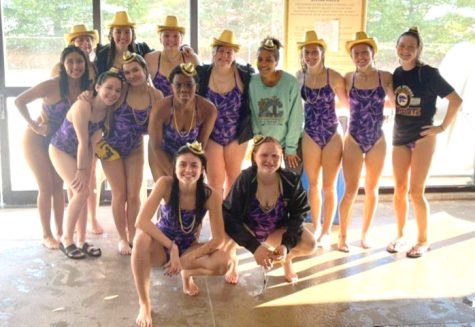 For Alexander, competitive swimming is a sport you must give your all in to succeed. Fighting the urge to stay in bed instead of going to practice takes a toll on Alexander. "I hate waking up in the mornings and getting ready for practice, sometimes I don't have the motivation to go at all," admits Alexander. However, she pushes past those urges, because she is her own true motivator: "I motivate myself. No one else pushes me the way I push myself," she explains.  
Another sophomore on the team, Kynlee Davis, believes it takes more than just practice to become a good swimmer. Starting out swimming for fun, Davis wanted to take it to another level and see where competitive swimming could take her. After two years of competitive swimming, Davis continues to push herself. She explains, "My motivation to keep swimming is to prove to everyone that I am good at something."
 When it comes to swimming, Davis believes that the best advice others should know is to "Go to every practice you can! Take care of your body throughout swimming [season], [because] it can get very difficult." Many struggles come along with being a competitive swimmer, and one of Davis's biggest is building her endurance. However, swimming, also, has its benefits. Davis sees being a part of the swim team as an opportunity to make new friends: "I like swimming because I get to make new friends and meet new people all while doing something that I love doing."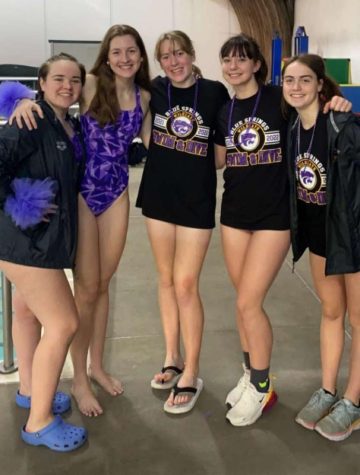 Alexis Pierce, a senior and team captain, started competitive swimming three years ago for a change of pace. Having extra time after school led Pierce to the idea of going to a swim try-out. Pierce explains, "Freshman year I tried out for the basketball team and didn't make it, I had extra time before my mom picked me up, so I went to a swim try-out." Pierce has learned a lot since her first days. Now, she become one of the fastest swimmers on the team and will be representing BSHS at the state competition. 
Like Kynlee Davis, Pierce agrees that swimming has helped her to build meaningful friendships. She states, "Swimming is so much fun, you make many amazing friends and it's such a supportive environment." Competing and making new friends are Pierce's favorite parts of being a member of the girls' swim team.
After three tough years as a swimmer, Pierce shares that her greatest struggle "is beating myself up and making it over the mental aspect." What pushes Pierce to keep going is knowing that it does, in fact, get better. In the end, the hardships, trials, and hard work has paid off, as Pierce has qualified to compete at state in her individual event, backstroke, and on a relay team.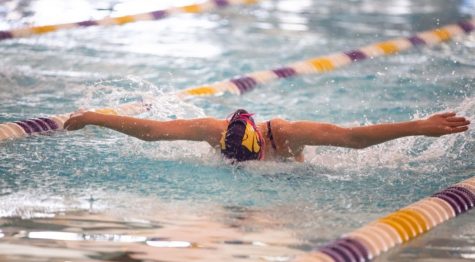 Eight other relay swimmers (Emma Wharton, Allison Wharton, Jillian Zerr, Kyla Weems, Madelyn Johnson, Laila Devine, Molly McDonald, and Emma McDonald) have also qualified to represent our school at state.  When you see them, wish these ladies luck!