DECA Prepares BSHS Students for Future Careers
DECA, or Distributive Education Clubs of America, is a program offered by Blue Springs High School designed to prepare students for a future in the business world. DECA provides students with the fundamentals of a successful and professional interview, conference, or meeting.
The program teaches members the importance of communication skills and hard work. Members of DECA then put these skills to the test by competing in elaborate competitions. In events such as Buying and Merchandising Role Play, Entrepreneurship, and Integrated Marketing Campaign, students present detailed plans before a board of judges who score their performance. 
On February 9th, the BSHS DECA competed in the district meet at UMKC. Many of our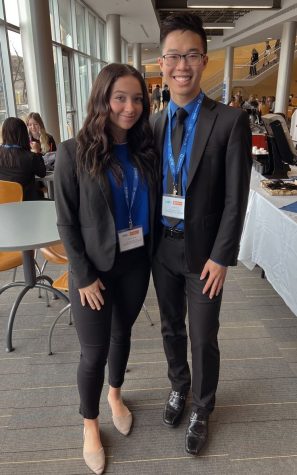 fellow students placed very well in their competitions. Vincent Vo, the class president for the class of 2022 and a member of DECA, received the 1st place reward in Independent Business Plan and 3rd in Buying and Merchandising Role Play with his partner, Jazmine Carter. When asked about competition preparation, Vincent Vo states, "I have learned that your hard work WILL pay off." He continues by saying that "no matter how frustrated you get, if you keep at it then it will all play out well in the end."
DECA is not only a learning experience for students, but it is also a place to make new connections and relations with people around the school. With such a wide variety of students from diverse backgrounds, "it's easy to make friends and enjoy the trips through DECA" Daniel Cheluget, a senior at BSHS, states.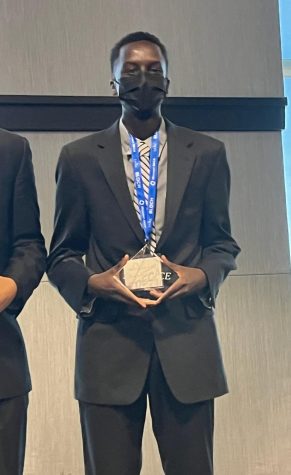 Students who are eager to prepare themselves for a successful career beyond high school should consider being a part of the joys of DECA. If you are outgoing, have a desire to publicly speak (or learn to speak publicly that is), or are simply interested in being a part of an organization here at school, you might want to consider DECA.
DECA generally meets every Thursday during either Wildcat Hour shift A or B in Mrs. Fowler's room. However, this may change due to schedule changes. The next meeting will be on April 14th during Time and Support, so make sure to add this to your Adaptive Scheduler if you want to check out this organization.  The following meeting will be on May 5th after school for a Cinco De Mayo celebration, and it is open to all students who are interested.
Stop by one of these upcoming meetings to find out what DECA is all about; they would love to see you there!