Mrs. Hester Helps Students Find Their Voice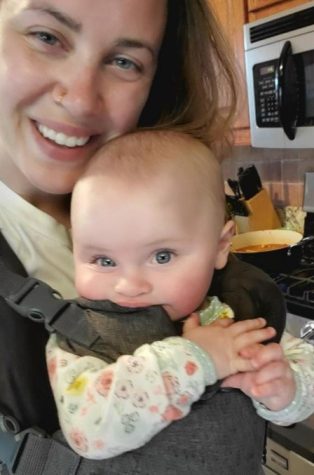 "I wanted to drop out of high school. I was certainly on that path," admits Mrs. Hester, an English teacher here at BSHS. Many teachers wouldn't be willing to admit this, but Mrs. Hester isn't like most teachers.  
Becoming a teacher wasn't always in Hester's plans. In fact, Hester states, "I was not interested in becoming a teacher until I was in college." Though she was an English major, teaching didn't become her focus until a bit later. Hester explains, "I worked at a café during my undergraduate. I began mentoring a couple of teenagers I worked with…" After that, becoming a teacher was just a natural progression. 
Though this is Hester's first year teaching at BSHS, she began teaching eight years ago. When it comes to being a teacher, Hester says that "Teaching is a tough job… I'll say that the lack of time to get everything accomplished is very challenging." But that doesn't stop her from doing what she loves. "I love working with teenagers. I think young adults have an important, unique perspective," says Hester.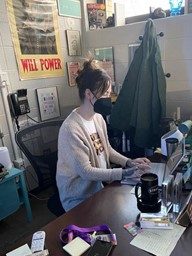 Student Kevonte Jackson, a junior in Mrs. Hester's English III class, appreciates Hester's teaching style because she is open-minded and "not scared to talk about topics other teachers might not cover." Jackson's favorite unit this year was reading and discussing passages from Narrative of the Life of Frederick Douglas, as he had never learned about Douglas's story before.
Mrs. Hester understands how exhausting high school can be, and she wants her students to know "that I see them. I care about them. Even on their worst days, I think they are so special." She goes on to say, "Your lives are precious, and I am proud to be someone who can help care for them. I want them to know that there is someone in the world who cares about them. If you are my student, you are loved." 
Apart from school, Mrs. Hester has a list of things she enjoys doing. Pre-pandemic, she loved traveling during the winter, watching bands in smaller settings, and going to the movies often. In fact, at one point in college Hester's stove didn't work so she often went to matinee movies and survived off buttery movie popcorn for a week.  
During the pandemic, Hester became a first-time mom. Since then, she says, "My hobbies have kind of changed. I love cooking now. I cook for my family every night". 
Overall, being a teacher has shaped Mrs. Hester's life. It has helped her to learn to lean in to discomfort. She says, "My students have impacted me the most…They force me out of my comfort zone," which she believes to be good. Hester also hopes she can positively impact the future by "helping students find confidence in their voices…" so they can "…take their voices beyond our classroom."