The Magic of Homecoming
Colorful dresses circle the floor, while tuxedos join to share a dance. Laughter and smiles fill the room, and the wind joins, clapping its little hands in celebration. The lights flash and the smell of pure joy, and cologne, roams. Yearly, students use this opportunity to dress their best and make a connection with their special someone. This, right here, is the magic of homecoming. 
The tradition of homecoming dates back to 1914 when the first homecoming game was played at the University of Minnesota. Since then, high schools and colleges celebrate this long-standing fall tradition by welcoming alumni back.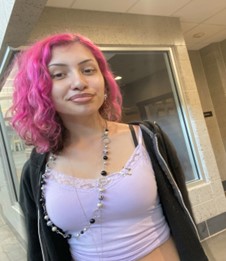 Many states, like Missouri and Illinois, also claim to have influenced the first homecomings. Though this tradition had to go on a break from 1918 to the 1920s, due to World War I, homecoming still manages to play a significant part in high school and college culture across the United States. 
This year at BSHS, homecoming quickly approaches. On Friday, September 23rd, the homecoming pep assembly will be held after 7th hour on the football field. Later that night, our Wildcats football team will be facing off against Blue Valley at 7:00. On Saturday, we dance and Light Up the Night. 
Many students have been looking forward to the homecoming dance since the beginning of the school year.
Mariah Barrios, sophomore, explains, "What I am looking forward to for homecoming is seeing how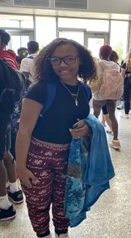 everybody looks." When asked about dress length, Barrios says she prefers longer dresses. She also recommends checking out thrift stores for homecoming dresses.
Sophomore Jayla Solomon adds, "My favorite part about homecoming is socializing with my friends." When asked if she had a date for homecoming, Solomon said, "I would like to say yes. I have not asked him out yet." She recommends buying dresses from Forever 21. 
When asked about dress styles, McKenzie Simmons, sophomore, says, "I like shorter dresses better be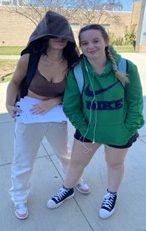 cause I am not trying to look catholic." Also, if you're still in the market for a dress, Simmons suggests browsing the racks at Dillard's and David's Bridals.
Homecoming is a special tradition that gives students the privilege to socialize and celebrate school spirit. So, grab yourself a date or round up some friends and get ready to Light Up the Night at BSHS.