Wildcats, Welcome Mrs. Oswald
This school year at BSHS, we have several new faces around campus; in fact, we have welcomed 11 new teachers to our school. One of these new teachers is Mrs. Oswald, who has joined the math department, where she teaches Algebra B and College Algebra.
Though Mrs. Oswald is new to our school, she is not in the teaching profession. She formerly taught math classes at Staley High School for six years.
Before that, Mrs. Oswald graduated from Central Methodist, earning her bachelor's and master's degrees in mathematics. She also attended the University of Missouri for her Educational Specialists in Technology. Earning these degrees has equaled several years of continued schooling.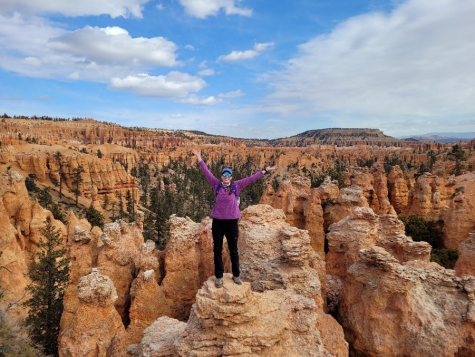 Since starting this school year, Mrs. Oswald has been able to adjust to a new school quickly, though she recognizes quite a few differences between the BSHS and Staley campuses.
One significant difference is the student population; Staley has around 1,700 students, while BSHS has 2,400. Though she has a large classroom here, it is filled each hour with about 25 students.
Also, Oswald recognizes that being a part of such a big school might feel isolating for new teachers, saying, "It is such a big school so it's hard to meet people outside of the math department." Here at BSHS, there are several more lunchroom areas for teachers, whereas at Staley, there was only one big room for all the teachers to eat.
Another change from Staley is using Schoology. So far, though, it has been a pretty good experience for her: "It has been awesome so far. Great for teachers and students."
One goal she would like to accomplish this year is building friendly relationships with students. Mrs. Oswald understands the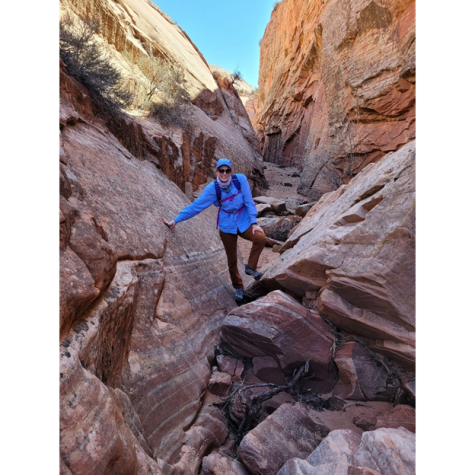 importance of positive student relationships, especially as a new teacher. As one of her students, this is evident. Mrs. Oswald works to keep math fun. She is high-energy and loves to sprinkle math jokes into her lessons.
Aside from teaching, there is so much more to Mrs. Oswald. She loves an adventure and spends her free time hiking, biking, and camping. She says, "I love being outdoors and nature."
Recently, she and her husband bought a house in Blue Springs. This area is also different from her old community. There are more places to see and go.
Being new to this school, Mrs. Oswald has had to get used to several new things, but hopefully, it will be a fun experience for her. So, next time you see Mrs. Oswald in the hall or classroom, please make her feel welcome so she can begin to understand why it is always a great day to be a Wildca