Satire and Sarcasm in Sherwood
Fall has arrived, and the fall season brings Halloween, Thanksgiving, and fall play.
This year, the BSHS theater department is presenting The Somewhat True Tale of Robin Hood. Though we all know the tale of Robin Hood, the lovable outlaw who robs the rich to give to the poor while overcoming obstacles and falling, this version is a satiric spin on the classic.
This comedy is sure to keep the audience laughing and engaged while they root for the lovable characters to overcome challenges.
Auditions for the 32 cast members happened in late August, and though this is a large cast, each role, whether big or small, is important to the play.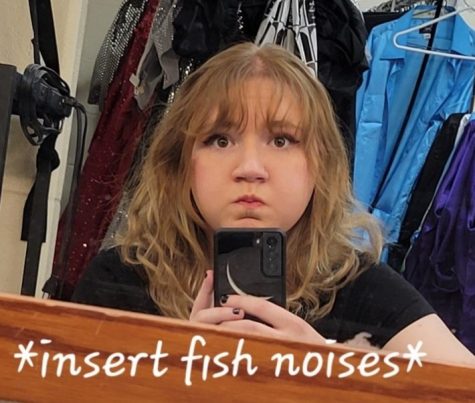 One group of parts that plays a particularly important role is that of the Merry Men. The merry men are a group of outlaws supporting Robin Hood along his journey.
Senior Maggie McCormick plays one of these characters, playing the role of Debbie. When asked about her thoughts on the play, she
explained that everything was going well and getting pieced together amazingly.
Since McCormick is a senior, this will be one of her last performances besides the musical. She says, "It's exciting and sad. I'm excited to be a part of the theatre program again and to be around my people before college, but I'm also upset I'm leaving my home and all the amazing people I've met along the way." Though it might be sad to leave the program McCormick has worked so hard to be a part of, she can look forward to a new stage in life that starts after high school.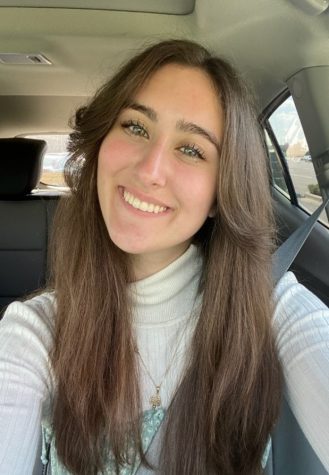 Playing Maid Marian, one of the lead roles, is Claire Russell. Marian is the romantic interest of Robin Hood. Like McCormick, Russel is also a senior, so this is her last play in this school. For her, it is exciting to play such a major part, but it is also bittersweet, knowing that this is one of her last acting roles.
Russell has many good memories from participating in other theater performances. She recalls that the best part of acting in school plays is getting to spend so much time with the people she loves and cares about.
She also loves being on stage and portraying different characters, like playing Maid Marian. She enjoys bringing characters to life and believes the best part of being an actor is adding some twists of your own to characters.
Before attending the play, Russell says the crowd should expect "to laugh and have a great time."
The Somewhat True Tale of Robin Hood's spotlight will shine brightly on the star of the show, junior Xavier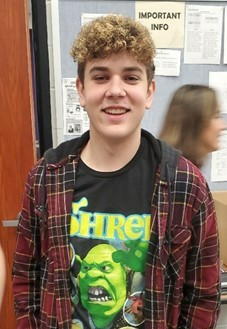 Dull. In the play, Dull plays the role of Robin Hood. Interestingly, this is not Dull's first experience playing Robin Hood. In fact, he played this role as a kindergartener. From that point, Dull realized that being on stage felt like home, and he never turned back.
After many rehearsals, dedication, and hard work, the cast and director, Mrs. Okenquist, are ready to present The Somewhat True Tale of Robin Hood. It will definitely be a performance you won't want to miss.
Performances will be Thursday at 7:00 and Saturday at 1:00 and 7:00. If you are in need of a good laugh, the witty humor and sarcasm will make that happen. Oh, and as many people say: Break a leg.