Shining Bright at BSHS: Adrianna McMurray
Senior Adrianna McMurray is a passionate, dedicated student known for her hard work and achievement at BSHS.
Although this is McMurray's last year attending BSHS, she has been a positive influence on this campus. She has been a friend to many, an active participant in sports, and a leader in the classroom.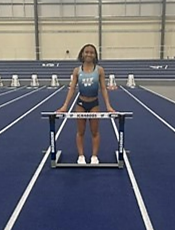 Throughout high school, Adrianna participated in volleyball, wrestling, and track. However, one of those sports has been the most memorable.
McMurray states, "I choose track because all my hard work has paid off, and I'm taking my talents to the collegiate level."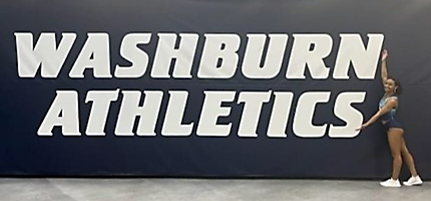 For college, Adrianna will be attending Washburn University in Topeka, Kansas. She has "decided to commit to Washburn because their track program is phenomenal; for their athletes, they offer one summer class for free per summer; and the coaches were super inviting and willing to help you succeed in life and athletics."
While attending Washburn University, Adrianna McMurray plans to major in exercise science. She states, "Growing up, I always wanted to help someone or something—I just couldn't figure out what—but I knew I wanted to make a change, either in the world one step at a time or in someone's life."
One philosophy McMurray lives her life by is the idea that "You don't always know what someone is going through, so being kind and helping those who need it can make very small changes in the world." Through high school she has lived by this belief and hopes to carry this idea into her future.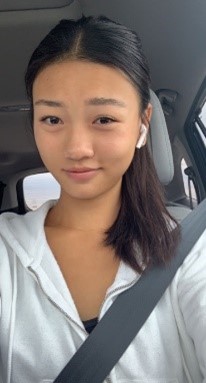 When considering her impact on the track team, teammate Enya Lin, a sophomore, shares her thoughts: "I've always looked towards Adrianna whenever I felt lost. She stepped up as a leader when we needed it. She didn't just turn us into hurdlers but into a close group of friends. That means a lot."
Aside from sports, Adrianna is the head of the Diversity Club, which is "a student-run diversity club where any student can join and openly voice their opinion to spread awareness of culture, gender, sexuality, heritage, and more to not just Blue Springs High School, but to the public."
McMurray explains that as the president of the Diversity Club she "collaborates on ideas with sponsors and diversity coordinator."
For Black History Month, the Diversity Club hosted multiple events at the high school and the Freshman Center.
McMurray explains that on "the first week of February, we [the Diversity Club] went to the Negro League Museum and donated $250; we held an assembly for each grade level and had four black history assemblies…, and we went to the Freshman Center to host one there as well".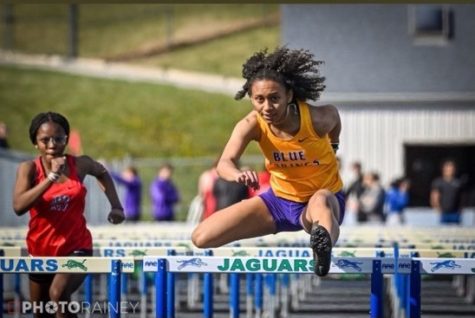 Throughout her time as BSHS, McMurray has learned a lot, but one lesson she wants to pass down is to get involved. She states, "My advice would be to get involved in something, whether it's a club or a sport. You'll meet so many wonderful people."
She encourages that "It doesn't matter if you're loud, quiet, someone who likes to sit in the back and stick to themselves, or someone who wants to do it all, there's something out there for you!"
Adrianna McMurray is a talented student who is will have a successful future at Washburn University. Her leadership skills, courage, and outspoken personality will not be forgotten at BSHS. The impact she leaves here will continue to uplift the next class, and many more to come.