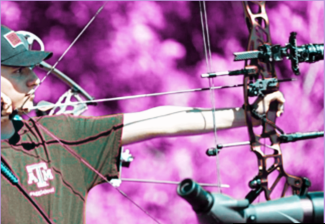 Brendan Fairborz, a BSHS junior, competed last spring at the largest archery competition in the world, the Las Vegas Shoot.
Brendan performed outstandingly, finishing 6th in his category of Compound Freestyle with an overall score of 592/600.
He plans to return to Las Vegas this February with his eyes set on first place: "Winning Las Vegas is my main priority. Going into Vegas, I'm at the range every day for a month before, and I take it very seriously. Winning Vegas is probably my number one long-term archery goal," Brendan says.
Fairborz first became interested in archery when he joined Scouts. He explains, "I actually joined Boy Scouts because I wanted to do archery, but they don't offer archery in Boy Scouts, so I just stayed in Boy Scouts and ended up doing archery as a side thing."
Brendan competes in an archery category called Compound Freestyle. "Compound freestyle is very popular in the United States. Recurve is the more traditional Olympic style, where compound is what I do, and that's where you use all the fancy gadgets and gizmos, which makes it way more fun," he explains.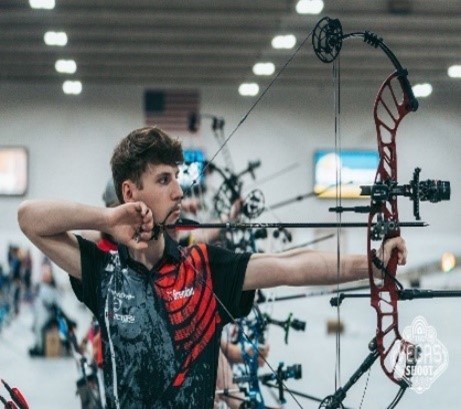 While the Olympics currently do not have an archery category for compound freestyle, when Brendan was asked whether it should be, he said, "It would be super cool."
Away from the archery range, Brendan is a member of a band called Take Care, performing alternative rock music with a few of his friends.
As a member of this band, Brendan plays the drums, and says they "have a lot of fun" playing together. So, the group has had two performances and is planning a third in October.
Between archery, his band, working, and Boy Scouts, Brendan doesn't end up with much free, but when he does, he likes to attend concerts. In the last few months, Brendan has seen Black County New Road, Deaf Heaven, and Muse.
Sam Hevener, a long time friend of Brendan's and a member of Take Care, says he admires "His [Brendan's] work ethic and determination to perfect the little things."
We wish Brendan luck as he prepares for his upcoming archery competition. Also, check out Take Care at their next scheduled performance in October.