David Parker Talks Goals, Motivation, Consistency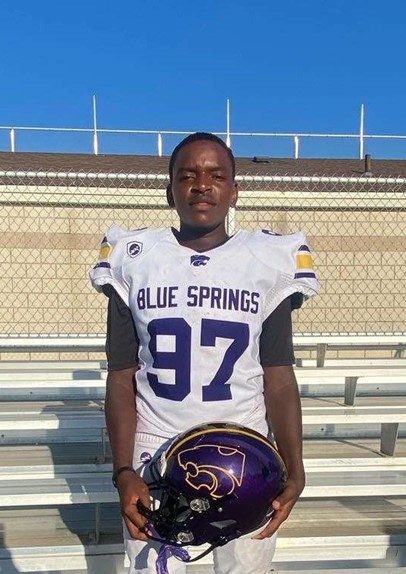 David Parker is an active, motivated sophomore here at BSHS. Parker plays football for our Wildcats and has been playing football since the age of nine. He dreams of one day playing for the NFL. Not only is football a source of fun for Parker, but he also explains that "Playing football is my stress reliever. I play whenever I get stressed…"  
Another one of Parker's hobbies is printmaking clothes for friends with his dad. When asked more about his future, Parker says, "Ever since I was young, I've wanted to be an NFL player. But I also want my own clothing brand… I can see myself being successful in my clothing business." Another side hustle he would like to explore would be investing in the stock market. 
David Parker acknowledges that his biggest supporter, advocator, and believer is his dad, who constantly motivates Parker to chase his dreams. Parker says, "My dad inspires me; we went from not having lights in the house to where we are now, and I want to keep it going for him."  
Another motivator that helps Parker stay focused and remember his purpose is when others try to bring him down. He explains that "The haters motivate me to keep pushing. They say I can't make it, but it makes me want to do it more."  
Though David Parker is motivated to attain success, this focus isn't just about him. Parker explains, "I don't want to be successful for just myself, but for my future kids too." Though he plans "to make them work hard for everything they get."  
Parker's advice for anyone who is considering joining football is to have patience and be consistent. "Stay consistent with your workouts. It gets harder over time, and you won't see progress as soon as you start, so keep pushing and you'll see a change," says Parker.
David Parker knows that life is full of negativity and people are going to push you to your limits, but he continues to stay focused, stay motivated, and dream big.