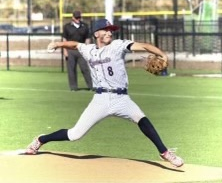 Landon Sheil, a BSHS baseball player, strives to improve for his upcoming junior season.
During his sophomore season, Sheil played catcher but could also be seen playing shortstop and pitching on the mound.
While on the diamond, there are many skills and attributes needed to be a good ball player. Sheils believes that "hitting is [his] best attribute."
While on the mound, Sheil has a good arsenal of pitches, including a 4-seam fastball that sits in the mid-80s, a mid-70s slider, a mid-60s curveball, and an upper-60s splitter.
Landon's love for the game has existed since day one. When asked about this passion, Sheil said, "From what I remember, I loved playing, and I was kind of born into it."
Teammate Barret Jones, junior, can back up this sentiment for baseball. When asked how Landon shows his love for the game, Jones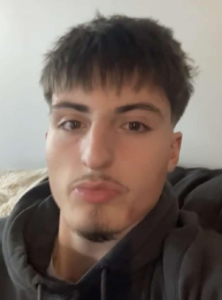 said, "He's a hard worker and is willing to do anything for a win. He won't back down from anything."
Landon Sheil plans to continue playing for BSHS for the next two years, but after that, he is determined to play ball in college. He says, "I'm not sure, but I'd like to.
When asked about his dream scenario for playing college ball, Sheil says, "If I were to go anywhere, it would either be LSU or Texas."
As workouts for the spring season begin, Sheil sets goals for this upcoming season. He hopes to play well this season for his team and himself. Go Wildcats!