The start of a new school year also signals the beginning of fall sports, one of which is softball.
The BSHS softball team has always been known for its many successful seasons.
Much of that success is due to the Wildcat's head coach, Coach Cole, who has been the head coach for four years.
Cole motivates her players and knows how to get them rallied for a game.
At the start of each game, all players and their coach circle around for a team chant. This ritual started in 2009, when Cole was a freshman on the BSHS softball team.
Maci Cass, a softball player, says, "Coach Cole is positive but will make you work hard for the things you want; she is hard on us because she wants us all to be the best people we can be."
Coach Cole said her favorite part about the beginning of school is "that we get to start the school year off with softball and the fall weather and get to know the other PE teachers who came from the freshman center."
Along with coaching, Cole teaches yoga, PE, health, and leadership.
Right after college, Cole returned to her alma mater.
Cole has never taught in another school district, and she says, "I took this job because I went to high school here, my mom was a PE teacher here as well, and my sister works in the district."
When Coach Cole was in high school, she made a lot of memories. Her favorite ones were attending prom, winning state for softball her junior year, and managing the baseball team.
Overall, Coach Cole had a positive high school experience at BSHS. Her only regret was quitting basketball her freshman year.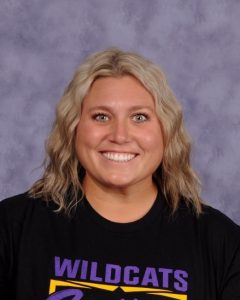 Aside from coaching and teaching, one of Coach Cole's favorite hobbies is traveling. If she could travel anywhere, Cole would want to go to Ireland because of all the beauty the country has to offer. She would also like to try the food and learn about the culture.
Coach Cole says if there is something she could do to change the world, it would be that teachers would get paid more. Also, she believes that teaching shouldn't be such an undervalued profession.
Coach Cole has no children but has two dogs: an Australian Shepherd and an Aussie Doodle. She has two nieces and four nephews whom she loves spending time with.
Coach loves Christmas because it is cozy; she gets to hang out with her family, a break from work and the cooler weather. Her second favorite holiday is Halloween because she likes scary things and the fall weather.
While in high school, Coach Cole loved being involved in activities. She has carried that love into her teaching career, as she participates in many school activities.