Weighing in on Wrestling
Wildcat wrestlers are back at it again! Starting off strong, they have defeated Rockburst, Belton, and BS South. Keep reading to get to know some of the team's wrestlers and their secrets to success.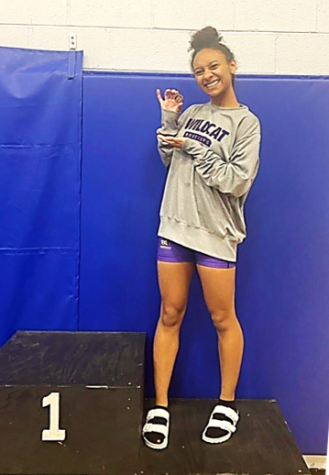 Adrianna McMurray, a Junior on the Girl's Wrestling team, believes, "If you put your mind to the things you want to do, you will succeed in the ways you need to. Try something that you want to do without worrying about what others think. There is always something good that comes out of everything. The key to success is hard work, [be] dedication, and simply trust the process." 
McMurray's dedication to wrestling continues to drive her even through struggles. She explains, "My biggest struggle in wrestling is my weight. Only being 110 pounds is hard because there are not a lot of people in that weight class, so I don't get different partners unless they are heavier than me." This struggle, though, has only helped her through her wrestling journey. Wrestling opponents in higher-weight classes has helped Adrianna continuously push herself.
Throughout the years, wrestling has helped McMurray navigate through the difficult barriers she faced. "Because my mom was sick and didn't want me to wrestle sophomore year, I became really depressed and overwhelmed with school and home. Wrestling helped me figure out who I was and who I needed to be to become a better version of myself."   
McMurray's biggest supporters have also been a huge help by encouraging her and leading her towards the right path. Coach Lowe, Coach Banker, and her grandma have always been by her side to support her. "Coach Lowe and Coach Banker influenced me to start wrestling because they saw my strengths, and my grandma who passed away over the summer always pushed me in the right direction to keep going… My first year [as a wrestler] I was in Coach Banker's weights class, he and Coach Lowe kept telling me to wrestle, I thought it was a joke, but then I started thinking why not try something new," says McMurray.  
 The adrenaline rush and self-discipline are what Adrianna looks forward to in wrestling. Her motivation to start wrestling was the need for a change. "I started wrestling because I wanted to try something different, and when everyone doubted me, it pushed me to do better and prove them wrong."
Similar to Adrianna McMurray's desire to try something new, Dom Howlett, a senior, also found himself on the wrestling mat. His time wrestling quickly turned into his new passion.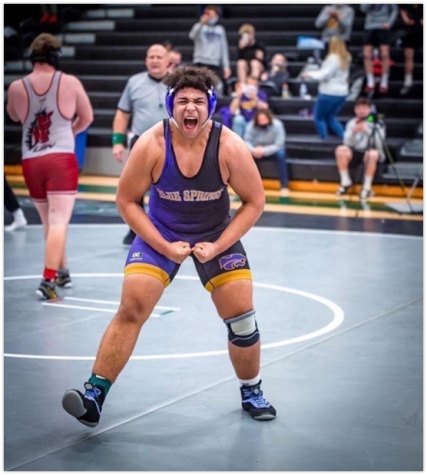 When it comes to wrestling, Howlett pushes himself past his own limits every day. Howlett shares advice he would tell newcomers wanting to join wrestling: "Never give up and keep pushing no matter how hard it gets and how much you want to quit because … if you keep working, your time will come."  
Along with wrestling comes many hardships and times of struggle that an athlete must overcome. For Dom Howlett, these hardships shaped him into who he is today and have taught him a valuable lesson: there is no room for excuses. After his 4th year of wresting, Howlett began feeling discouraged. But he continues by saying, "I went through hardships where I was not as good as everyone else, but I did not make excuses, I just kept working and now I've become a better wrestler… What I enjoy the most is knowing you cannot blame anyone but yourself for mistakes. It all depends on how hard you decide to work and what you decide to put in, it's never on anyone else."
Howlett and McMurray, as well as the rest of the Wildcat Wrestling Team, train hard to proudly represent BSHS, so check out their schedule and come out to cheer them on!