Esports: Game On!
A common pastime for many people is playing video games. Usually, video games are played as a way to relax or have fun. 
However, more recently, with the introduction of esports teams, playing video games has become a more serious business. 
In fact, here at BSHS, there is a club where students do just that. The Esports Club, run by Mr. Clevenger, is known for its competitive teams of players, shout-casters, and variety of video games.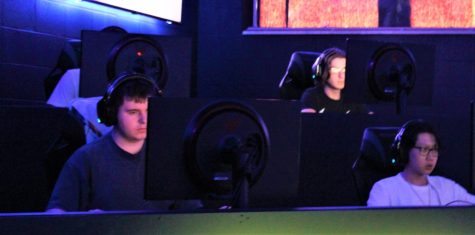 When Mr. Clevenger was asked about what inspired him to become the sponsor of the esports club, he explained that in the fall of 2019, "the Blue Springs South coach and I had the opportunity to take some of our classes to see the Army esports trailer. We saw the excitement of our students and that colleges were adding esports teams and beginning to offer scholarships."
At this point, Mr. Enlow and Mr. Clevenger went to the BSSD Board of Education and suggested starting our own esports teams. 
Now, there are over 400 colleges offering esports, and that number continues to grow. 
When we began competing, we joined the Missouri Scholastic Esports Federation (MOSEF), and there were only 30 schools in Missouri competing. 
This year, there are over 150 high schools and middle schools that have teams competing in at least one game title. 
MOSEF offers Overwatch, Rocket League, Ultimate Smash Brothers, Halo, NHL 23, League of Legends, and Valorant as competitive game titles. BSHS competes in all but NHL 23.  
Now that MOSEF offers scholarships in esports, new opportunities for success are available for students. Mr. Clevenger realizes that the addition of esports to high schools and colleges will allow many students to use skills they might not get to use in other areas of education.   
Before beginning the esports team, Mr. Clevenger admits that he "hadn't played any of the games the students play." He also was not much of a PC game player. 
He states, "I had played a lot of Call of Duty on the Xbox console. But since the start of the esports team, I have enjoyed
With the variety of games involved in esports, it is necessary to split teams between varsity and junior varsity. But, "Deciding on who is varsity or JV is always a tough decision," according to Mr. Clevenger. 
He goes on to explain that "Multiple things go into the decision: a player's skill level, ability to play as a team, and ability to communicate are some of the key factors that go into the decision."   
Like any team sport, to be a good teammate, a player must have the ability to communicate, adapt, and improvise. 
Another important element of esports is the shout-casters, who essentially announce players' movements and actions.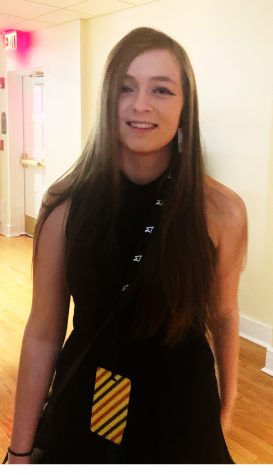 Brieana Hackett, one of the esport's shout-casters and a junior here at BSHS, explains that "Up until this year, I didn't know what shout-casting was! It's practically sporting casting…"   
Hackett was asked about what inspired her to get involved, and she explained, "To be honest, nothing. I got tossed into it! Mr. Clevenger was looking for people…Nobody else wanted to, as none of us had any idea how to. I agreed."   
Hackett has grown to like shout-casting, and her favorite game to announce is  Overwatch, because she has played a lot. 
For those interested in shout-casting, find a poster advertising esports or email Mr. Clevenger, because he is always looking for new shout-casters, especially with the Valorant season coming up in December.  
Luke David-Pennington, a junior and varsity member of the OW team, has been a member of the esports team for the past three years. 
Recently, Overwatch underwent an update. With this update, multiple characters' playstyles changed. Also, there was an introduction of new characters.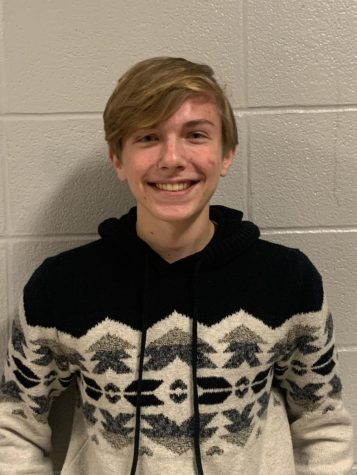 When asked about the update, David-Pennington says, "The switch to OW2 has made things more difficult. I went from being a tank player to being a support player for the team. This was difficult because I had to adapt to be more passive and heal my team."   
When asked about his favorite memory while playing on the esports team, David-Pennington said, "My favorite highlight was last year. I was playing D.Va on Nepal, and I hid in the corner until I saw the enemies. I dropped behind them and called my mech, which killed three."   
Valorant player and senior, Makaela Pabon, enjoys playing all the Agents, but her favorite character is Skye, an initiator."   
Some believe the initiator is the backbone of the team.
For those who have never played or heard of Valorant, Pabon explains, "we play against a team from a different school, and we play until one team reaches 13 and wins…There is a bunch of strategies to win in a game, though."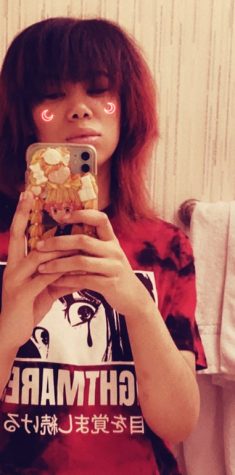 Pabon's favorite part of being on the esports team is "…winning and seeing everyone having fun. Also, I like seeing people come  together."   
For those confused, Valorant is a first person shooter game where five players versus another group of five. Each player gets one life and must buy your ability, gun, and shield. The first team to 13 points is the winning team. Points are earned by killing another team's player, planting a spike that it goes off, or defusing a planted spike.   
On November 18th, 2022, BSHS's esports team headed to Stephens College to compete in the state championship for Overwatch.  
Before beginning the competition, Mr. Clevenger said, "I am excited for the Overwatch team…In the three years we have had the esports team, this is the third year we have competed in the state tournament. In our first year (2020), we took 3rd, and then last year, we won state."
Mr. Clevenger predicted that the BSHS team stood a good chance of repeating the state championship victory. 
However, he continued, "There are some good teams in the tournament. They are Wellington-Napoleon, CBC, Lindbergh, and Columbia Hickman. We face off against a good Columbia Hickman HS team in our semi-final game."   
Luckily, Mr. Clevenger's prediction was on point, and the varsity Overwatch won every match and was declared state champions.
Each team went head-to-head in the first to three points. BSHS went to a qualifying match against CBC for first place, and with a score of 3 to 0, BSHS won the Missouri State Championship.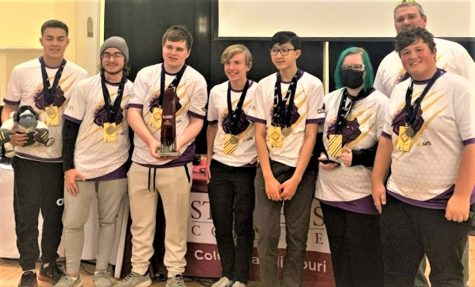 This season, BSHS went undefeated the entire Overwatch season. Congratulations to them!It is clear that playing video games is no longer just a recreational pastime, as the opportunities for esports players continue to grow. Each year, more scholarships and career opportunities are being offered in the fields, so keep gaming. 
Esports matches can be watched from Twitch at: https://www.twitch.tv/bshs_esports .